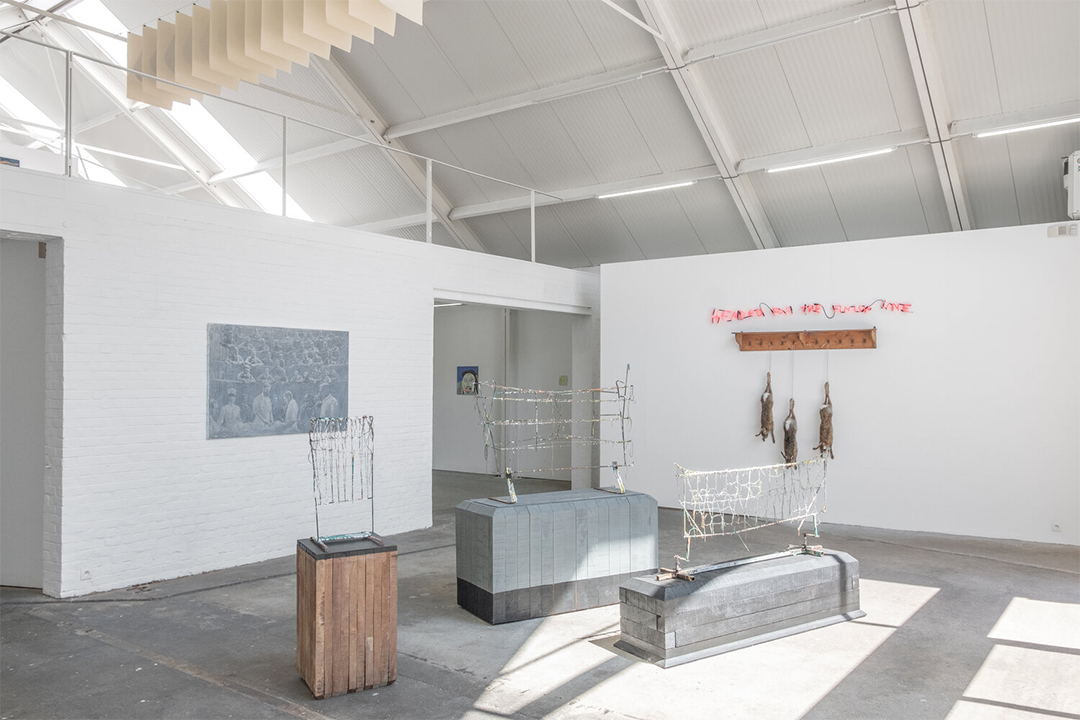 Bruthaus Gallery
According to the Bruthaus-philosophy contemporary art should have contemporary relevance, refer to social themes, constantly question itself and preferably play a broader role outside the closed domain of art itself.
Bruthausgallery organises five exhibition projects a year, sometimes solo exhibitions, but also regular confrontations between different artists. Sometimes external curators are asked to put together projects.
During these exhibitions, we regularly organise meeting points for art collectors, curators, highly interested parties and artists.
At these moments the exhibition is dissected from three perspectives: the art historical positioning, the vision of the gallery owner and by the artist himself.
Bruthausgallery operates a little differently than is usually expected from a gallery.
We regularly give space to performances and every year we organise an extra muros exhibition in which one artist is given the opportunity to create a monumental, contextual installation in the Claessens Canvas factory building next to the gallery. We regularly encourage artists to combine and confront their work, we love this experiment because we know that it gives the artists a broader opportunity to evolve.
Bruthausgallery actively seeks open collaborations in the field with like-minded people and organisations, in order to exchange artists and performances and possibilities.
Bruthausgallery works as a team with both the artists and the collectors in whom we have a special trust.Joris Van der Borght and Nancy De Vos founded Bruthaus in September 2012 as a mixed house for artistic and functional artistic experiment.
Joris Van der Borght himself can boast of an earlier artistic practice, so he knows what artists desire and miss in a typical gallery operation. Joris was also manager of an experimental art centre (Croxhapox) for over ten years (2005-2017).
Nancy De Vos works as a business manager for Bruthausgallery. She has years of experience as an accountant and financial manager in the arts sector and for various companies. Nancy was also financial manager of an experimental art centre (Croxhapox) for over ten years (2005-2017).
As of September 2016, the gallery was expanded with an additional exhibition space of over 500 square metres. From then on Bruthaus changed its name to 'Bruthausgallery', and the activities expanded to include a double programme and more opportunities for group exhibitions and larger works. This then provided more opportunities to show works in permanent form.




 Molenstraat 84
8790 Waregem
Belgium
+32 (0)473 63 69 63
+32 (0)473 34 58 97
info@bruthausgallery.com
Open during exhibitions:
Saturdays & Sundays
2 - 6pm
and by appointment